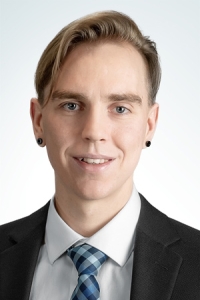 Mr. Gabriel Vezeau obtained his Bachelor's degree in Accounting from Université du Québec à Montréal in 2020 as well as a Graduate Diploma in Chartered Professional Accountancy in 2021. He passed his Common Final Examination of the Ordre des Comptables Professionnels Agréés du Québec in September 2021.
Mr. Vezeau joined the firm at the beginning of 2021 as a trainee and works principally on compilation mandates. He also prepares corporate and personal tax returns.
Mr. Vezeau injects team spirit into all aspects of his life. He is a natural leader with an ease of communication with both clients and colleagues, and is devoted to responding to their needs.
Direct Line:
450-424-3208
Extension:
7452