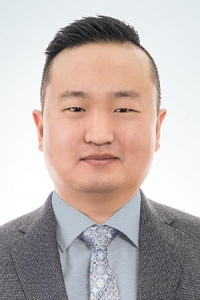 Jean-Gabriel Dubuc
CPA auditor
Mr Jean-Gabriel Dubuc completed his undergraduate and graduate degrees in Accounting at Université du Québec à Montréal and became a member of the Ordre des Comptables Agréés du Québec in 2011.
In 2007, Mr Dubuc started his career with another firm in the West Island and joined the Bourassa Boyer team in 2014. He has since been involved in assurance, consulting and tax mandates. He provides his expertise to entrepreneurs which mainly operate in manufacturing, distribution, professional services, real estate development and construction.
Mr Dubuc has been a member of various boards of directors for social organizations and foundations which has allowed him to acquire a business sense that positions him well to help entrepreneurs grow and achieve their objectives. His passion for his profession, his proactivity and his attentiveness towards his clients all contribute to their success in business.
Direct Line:
450-424-3208
Extension:
7411