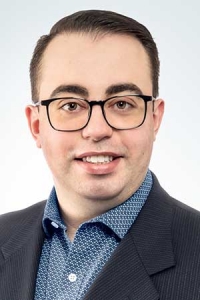 Mr. Simon Allard obtained his Bachelor's degree in Accounting from Université du Québec à Montréal.
Having started his career in the accounting firms of Greater Montréal, he joined the Bourassa Boyer inc. assurance team in 2020 as a CPA auditor.
Since the beginning of his professional career, Mr. Allard has acquired a competency in accounting, assurance and consulting. He has gained knowledge in the SME, municipal and large company sectors.
He serves clients in various sectors such as manufacturing, distribution, professional services, land development and construction.
He became a member of the Ordre des Comptables Agréés du Québec in 2020.
He is well-known for his ethics and for committing his passion to serving his clients and colleagues.
Direct Line:
450-424-3208
Extension:
7450