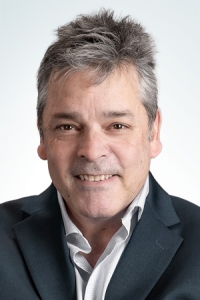 Alain Cyr
Delegate Partner – Assurance,
CPA auditor
Mr Alain Cyr obtained his Bachelor's degree in Accounting from Université du Québec à Montréal in 1987 and became a member of the Ordre des Comptables Agréés du Québec in 1990.
Mr Cyr began his professional career at the firm in 1987 and became a delegate partner in 2010. Since, he has acquired a significant experience in accounting, assurance and consulting and is a valuable resource for the younger professionals at the firm. He serves a clientele in the manufacturing, distribution, professional services, real estate development, construction and food service sectors. A seasoned professional, Mr Cyr is known for his careful listening, warmth and accessibility, as well as his zeal for work. He is involved in the firm's accounting standards committee and is fully up-to-date with the latest developments and relevant trends.
Mr Cyr is a member of the l'Ordre des Comptables Professionnels Agréés du Québec.
Administrative Assistant: Carole Pomerleau
Phone: 450-424-3208, ext. 7209
Fax: 450-424-2398
Email: cpomerleau@bourassaboyer.com
Direct Line:
450-424-7896