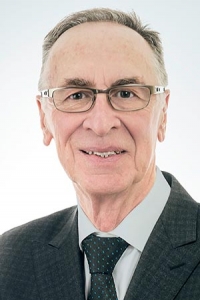 Claude Boyer
Advisory Partner, CPA
Mr Claude Boyer obtained his Certificate in Business Administration from HEC Montréal in 1969 and became a member of the Ordre des Comptables Agréés du Québec in 1972.
A founding member of the firm in 1989 and experienced businessman, Mr Boyer has built an expertise in accounting and consulting. With more than 40 years of experience, he serves a client base which aims for business excellence in various sectors, but primarily in real estate and agri-food.
Mr Boyer's expertise is highly valued by his clients in matters pertaining to the acquisition or sale of businesses, negotiation of commercial leases, business planning and restructuring, franchising, financing and insurance claims (lost business income after a disaster), all matters for which he has a particular fondness and interest.
Mr Boyer is a member of the Ordre des Comptables Professionnels Agréés du Québec.
Administrative Assistant: Lyne Chevrier
Phone: 450-424-3208, ext. 7201
Fax: 450-424-1399
Email: lchevrier@bourassaboyer.com
Direct Line:
450-424-0735