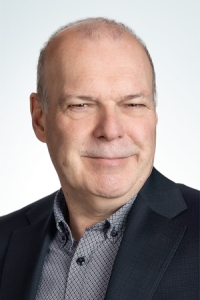 Claude Gareau
Partner – Assurance,
CPA auditor
After working for a few years in a major international firm, Mr Claude Gareau obtained his Bachelor's degree in Business Administration from HEC Montréal in 1981. He became a member of the Ordre des Comptables Agréés du Québec in 1983.
Mr Gareau joined the firm in 1989 and gained extensive experience in accounting, assurance, consulting and taxation. He serves a clientele in various sectors, such as manufacturing, distribution, agri-food, professional services, construction and health care. Mr Gareau is also a member of the firm's accounting standards committee and is fully up-to-date with the latest developments and trends in the field of finance.
With more than 30 years of experience, he assists clients with personal tax planning, business reorganizations and transfers, as well as succession planning. Mr Gareau is appreciated for his level of work, rigour and mentorship qualities.
Mr Gareau is a member of the Ordre des Comptables Professionnels Agréés du Québec.
Administrative Assistant: Carole Charette
Phone: 450-424-3208, ext. 7202
Fax: 450-424-2398
Email: ccharette@bourassaboyer.com
Direct Line:
450-424-7879