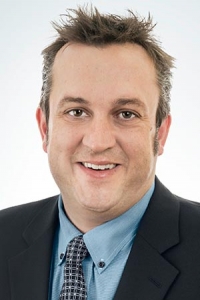 Jean-Charles Lapointe
Delegate Partner – Assurance,
CPA auditor
Mr Jean-Charles Lapointe obtained his Bachelor's degree in Business Administration from HEC Montréal in 1996. He became a member of the Ordre des Comptables généraux licenciés du Québec in 2000.
Mr Lapointe joined the firm in 2000 after spending a few years working at another firm on the North Shore and has acquired an experience in accounting, assurance, tax compliance and consulting. He serves a clientele in various sectors such as manufacturing, distribution, professional services, real estate development, construction and portfolio management. With his keen intellect and excellent analytical skills, Mr Lapointe is a valuable asset of the firm. He is part of the firm's audit team and is involved in the accounting standards committee, therefore staying fully up-to-date with the latest developments and trends in the field of finance.
Mr Lapointe is a member of the Ordre des Comptables Professionnels Agréés du Québec.
Direct Line:
450-424-3208
Extension:
7406