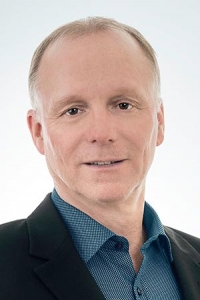 Normand Monette
Delegate Partner – Assurance,
CPA auditor
Mr Normand Monette obtained his Bachelor's degree in Accounting from Université du Québec à Montréal and became a member of the Ordre des Comptables Agréés du Québec in 1989. He has more than 30 years of experience in an accounting firm, including five as a partner in another firm from the region. In 2000, he joined Bourassa Boyer inc. and became a delegate partner in 2010.
Over the course of his career, Mr Monette has acquired a deep and enviable experience in accounting, assurance and consulting with private companies of all sizes, and is well-known for his expertise in corporate and personal income tax. He is also responsible for monitoring the various changes related to corporate income tax from time to time. Mr Monette's clients operate in diverse sectors, such as manufacturing and processing, construction, distribution, professional services, food services, health care, agriculture and corporate and personal tax. A member of the firm's accounting standards committee, he is fully up-to-date with the latest developments and trends affecting his clients. His simplicity, friendly approach and solid experience make him a sound advisor for his clients.
Mr Monette is a member of the l'Ordre des Comptables Professionnels Agréés du Québec.
Administrative Assistant: Bonnie-Anne Roy
Phone: 450-424-3208, ext. 7208
Fax: 450-424-2398
Email: baroy@bourassaboyer.com
Direct Line:
450-424-2420