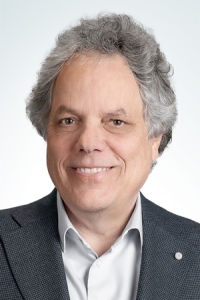 Pierre St-Jean
Partner – Assurance,
CPA auditor
Mr Pierre St-Jean graduated from the Université du Québec à Montréal where he obtained a Bachelor's degree in Accounting.
Having started his career in the accounting firms of Greater Montréal, Mr St-Jean joined Bourassa Boyer inc. as a partner in 1989. He is responsible for human resources management across all of the BOURASSA BOYER entities. Since starting his practice, he has offered accounting services to small and medium enterprises (SMEs) in the distribution, manufacturing and retail sectors. Over the years, he has acquired a deep expertise in various domains, such as the health and social services network, general and vocational colleges, private schools and non-profit organizations, all of which has led him to develop and lead a team of qualified professionals well-equipped to fulfill statutory or special mandates related to these domains, such as:
Assessment of specific internal controls applicable to various institutions;
Various mandates involving operating and capital funds;
Replacement of executives and administrative employees;
Assistance for financing requests in construction projects or short-term debt; and
Mandates requested by the Auditor General of Quebec.
Mr St-Jean is a member of the Ordre des Comptables Professionnels Agréés du Québec and, for four years, was a member of the CPA Order's Educational Institutions Committee.
Administrative Assistant: Dominique Lefort
Phone: 450-424-3208, ext. 7205
Fax: 450-424-2398
Email: dlefort@bourassaboyer.com
Direct Line:
450-424-7002