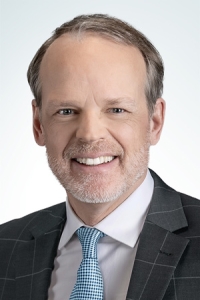 Sylvain Castonguay
Partner – Assurance,
CPA auditor
Mr Sylvain Castonguay obtained his Bachelor's degree in Accounting from Université du Québec à Montréal in 1984. He became a member of the Ordre des Comptables Agréés du Québec in 1986.
Mr Castonguay is a partner specializing in mergers and acquisitions. Throughout his career, he has been involved in many M&A transactions. Fully bilingual, he has many English-speaking clients. Mr Castonguay is passionate about his work, and his clients are his priority. He is very accessible and attentive to their needs. His extensive experience allows him to offer a full range of outstanding quality services.
A true visionary, he also has deep expertise in creating and developing businesses. For more than 30 years, he has accompanied and advised clients and SMEs building their business in a wide variety of sectors such as health care, retail, construction, real estate, automobile, agri-food, tourism and professional services. Very involved with his clients, he is always delighted to contribute to their success.
He was a board member and co-founder of the Chambre de commerce de Vaudreuil-Soulanges from 1992 to 1998. Since 2011, he has been the secretary-treasurer and a board member of the Association professionnelle des constructeurs d'habitations du Québec (APCHQ) for the region of Montérégie-Suroît. He has also been the vice-president of the Audit Committee and board member of the provincial APCHQ since 2015.
He also has given several conferences aimed at entrepreneurs, including:
– Making family business succession plans a success
– A Trust: Is it for me?
Mr Castonguay is a member of the l'Ordre des Comptables Professionnels Agréés du Québec and the Chartered Professional Accountants of Ontario (CPA Ontario).
Administrative Assistant: Marie-Pier M-Marcotte
Phone: 450-424-3208, ext. 7200
Fax: 450-424-2398
Email: mpmarcotte@bourassaboyer.com
Direct Line:
450-424-5471