Four new delegate partners at BOURASSA BOYER!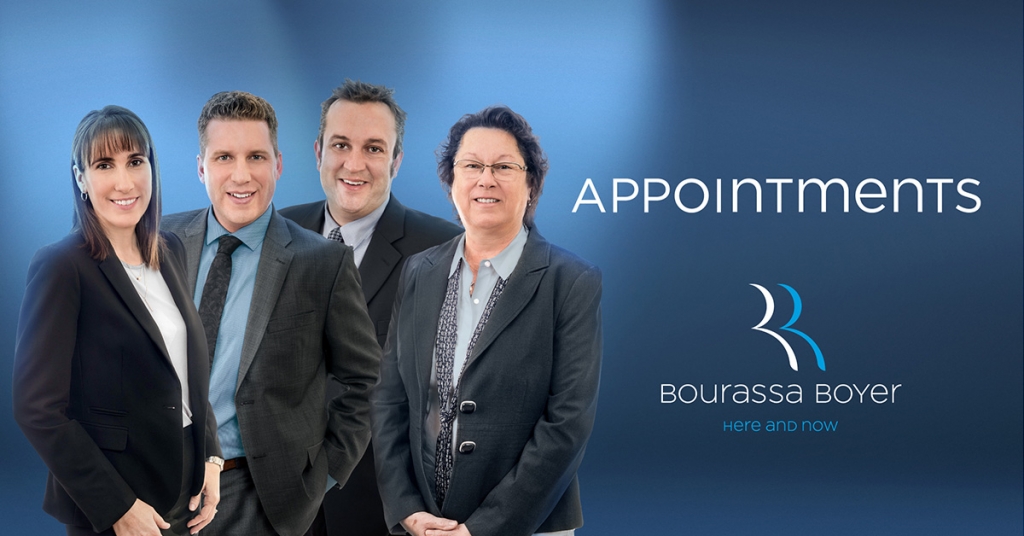 Congratulations to Caroline, Dominic, Jean-Charles and Diane !
BOURASSA BOYER is pleased to announce today the appointment as a delegate partner of Me Caroline Hébert, Lawyer, LL. M. Taxation. – Tax Services, Dominic Laberge, CPA auditor, CA – Assurance, Jean-Charles Lapointe, CPA auditor, CGA – Assurance, and Diane Lepage, CPA auditor, CA – Public Sector and Assurance.
A team of professionals driven by their entrepreneurial dynamism who will contribute with rigour and passion to our multidisciplinary team!
About BOURASSA BOYER
Stimulated by its entrepreneurial dynamism, the multidisciplinary team of experts at BOURASSA BOYER aims to develop a close business relationship with its clients in order to bring greater flexibility to their decision-making process.