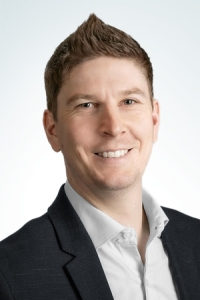 Alexandre Thivierge
CPA auditor
Mr Alexandre Thivierge obtained his Bachelor's degree in Accounting from Université de Sherbrooke in 2015 as well as a Master in Administration – Major in Accounting in 2017.
Mr Thivierge joined the team of Bourassa Boyer inc in 2017 and works on assurance mandates. While completing audit, review and compilation mandates, he has developed an expertise with companies in the private sector principally operating in manufacturing, distribution, real estate and construction. Mr Thivierge has also acquired an expertise in personal and corporate tax returns. Growing up in an entrepreneurial family, his passion for his profession and his client-focus allow him to contribute to their success in business.
Mr Thivierge is a member of the l'Ordre des Comptables Professionnels Agréés du Québec.
Direct Line:
450-424-3208
Extension:
7441