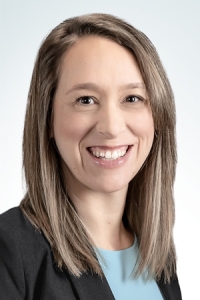 Me Catherine Major
Lawyer, LL. M. Fisc.
Me Catherine Major obtained her Bachelor's degree of Law from Université de Montréal in 2008 and is a member of the Barreau du Québec since 2009. Me Major obtained her Master's degree in Law – Taxation option from HEC Montréal in 2012 and received two scholarships for excellence for finishing first in the first semester and at the top of her class. The quality of her master's thesis allowed her to receive the Jean-Potvin award from the Fondation canadienne de fiscalité for the best text of a Québec student on a subject related to taxation.
After joining the firm for the Barreau internship in 2009, Me Major's practice is concentrated on taxation for SMEs and shareholders as well as corporate and tax reorganizations. She also has a solid experience in personal tax and is the go-to-person at the firm for consumption tax matters.
Me Major is also one of the firm's in-house trainers, publishes tax articles in local media and also participates in conferences for business people in the region.
Me Major is a member of the Association de Planification Fiscale et Financière and the Canadian Tax Foundation.
Administrative Assistant: Shawnna Legacy
Phone: 450-424-3208, ext. 7655
Fax: 450-424-2398
Email: slegacy@bourassaboyer.com
Direct Line:
450-424-3208
Extension:
7654