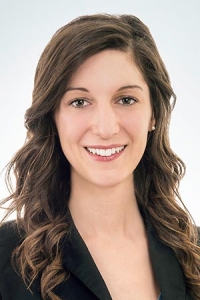 Me Isabelle Deslauriers
Lawyer, D. Fisc.
Me Isabelle Deslauriers obtained her Bachelor's degree in Law – under the cooperative education model from Université de Sherbrooke in 2011 and is a member of the Barreau du Québec since 2012. She also holds a Graduate Diploma in Taxation from HEC Montréal since 2015. During her law studies, Me Deslauriers obtained the Excellence Award Prix of Éditions Yvon Blais in legal drafting and was President of the Revue de droit of Université de Sherbrooke.
She joined the firm in 2011 as a student and did her Barreau internship in 2012. She practices since as a lawyer with the corporate law team and her practice focusses on various mandates such as corporate reorganizations, buy-sales, mergers & acquisitions (M&A), business successions, long-term incentive plans and shareholder agreements, commercial leases, employment contracts and partnership agreements. Me Deslauriers advises SMEs right from the establishment of their legal structure through to their sale, merger or dissolution. She has also developed an expertise in the incorporation of professionals.
Me Deslauriers is a member of Jeune Barreau de Richelieu. She is also involved as a member of various networking groups in the region of Vaudreuil-Soulanges.
Direct Line:
450-424-3208
Extension:
7604