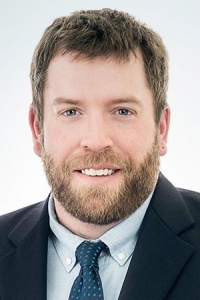 Mr Patrick McKenna obtained his Bachelor's degree in Business Administration, option in Public Accounting from HEC Montréal in 2005.
Mr McKenna joined the firm in March 2006 and has acquired an experience in accounting, assurance and consulting. He serves a clientele in various sectors such as manufacturing, distribution, professional services and construction. However, he is specialized in accounting for para-public agencies such as institutions in the collegial (CEGEP), health, municipal, and non-profit sectors. Resourceful and easy to adapt, Mr McKenna has completed several special replacement and consulting mandates with para-public organizations over the last few years, and more specifically with the mergers of institutions in the health services network and integration of accounting systems between 2015 and 2017.
Over the last few years, Mr McKenna has been a member of the board of directors of the Centre de la Petite Enfance Les Tourterelles à Rigaud, including two years as the president. Also, he has been involved with the Association de baseball mineur de Rigaud as a coach for four years. Furthermore, he is a member of the Knights of Colombus Council 2881 in Rigaud, the mission of which is to raise funds for families and children in need in the region. Finally, he is involved with youth in his community as a hockey and soccer coach. He has been one of the coaches at the Académie de baseball Axion since 2018.
Direct Line:
450-424-3208
Extension:
7417