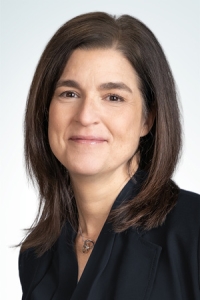 Carole St-Pierre
Partner – Assurance,
CPA auditor
Mrs Carole St-Pierre obtained a Bachelor's degree in Business Administration from HEC Montréal in 1992, joined the firm the following year, and became a member of the Ordre des Comptables Agréés du Québec in 1995.
With more than 25 years of experience in accounting, assurance and consulting. Her clientele is mainly comprised of private businesses operating in diverse sectors, such as manufacturing and processing, distribution, professional services, construction and health care. She also has a strong expertise in audit, and invaluable experience with companies operating abroad or owned by foreign parents. In addition to being involved in the training of new accounting employees, Mrs St-Pierre oversees and serves as a mentor for CPA trainees. An expert in personal tax returns, she is the firm's leader for this service. She trains, supervises and coordinates our personnel, and allocates all the resources required for the preparation of our clients' personal tax returns. She is fully up-to-date with the latest developments and trends in her fields of competence through her membership in the firm's accounting standards committee.
Mrs St-Pierre is a member of the Ordre des Comptables Professionnels Agréés du Québec.
Administrative Assistant: Carole Charette
Phone: 450-424-3208, ext. 7202
Fax: 450-424-2398
Email: ccharette@bourassaboyer.com
Direct Line:
450-424-2310