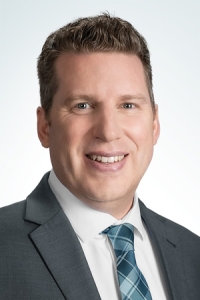 Dominic Laberge
Delegate Partner – Assurance,
CPA auditor
Mr Dominic Laberge obtained his Bachelor's degree in Business Administration from HEC Montréal in 2001 and his Graduate Diploma in Public Accounting in 2002. He obtained his Chartered Accountant designation in 2004.
After working for one of the large accounting firms of Québec when he started his career, he joined Bourassa Boyer in 2004. Over the years, Mr Laberge has proven to be a valuable asset to the assurance team. He has been involved in complex mandates in various sectors such as manufacturing, distribution, real estate and construction. Because of his rigour and efficiency, he is appreciated by his clients and colleagues. Customer satisfaction is a major source of motivation for Mr Laberge. He is part of the firm's audit team and is involved in the accounting standards committee, therefore staying fully up-to-date with the latest developments and trends in the field of finance.
Mr Laberge is a member of the Ordre des Comptables Professionnels Agréés du Québec.
Direct Line:
450-424-3208
Extension:
7416