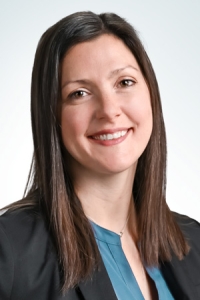 Lauréanne Tardif
Partner – Assurance,
CPA auditor
Mrs Lauréanne Tardif obtained her Bachelor's degree in Business Administration from the Université du Québec à Montréal in 2009 and a Graduate Diploma in Public Accounting in 2010. She became a member of the Ordre des Comptables Professionnels Agréés du Québec in 2012.
Since joining the firm in 2009, Mrs Tardif has been in charge of planning, executing, supervising and coordinating audit, review and compilation mandates. She serves a clientele operating in sectors such as manufacturing, distribution, professional services, retail, construction and health care. Her work in these sectors has allowed her to strengthen her knowledge of business and master the principles of presenting financial information, evaluating internal controls and identifying risks.
Over the years, Mrs Tardif has conducted several audit and special mandates for non-profit and public, municipal, health and educational organizations. These mandates have allowed her to develop an expertise in these fields. She is well-known for her dynamism, her capacity to carry out complex mandates and the quality of her work.
She is also involved in the university recruitment of dynamic candidates and has been a member of the social fund committee for almost two years.
Administrative Assistant: Dominique Lefort
Phone: 450-424-3208, ext. 7205
Fax: 450-424-2398
Email: dlefort@bourassaboyer.com
Direct Line:
450-424-3208 Extension:7432