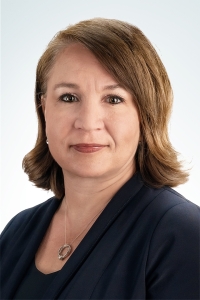 Me Marie-Andrée Schmidt
Partner – Legal Services,
Notary and Legal Counsel, LL. M. in Taxation.
Working in private practice since 2000, Mrs Marie-Andrée Schmidt joined the firm in 2008 and became partner in 2018. As a member of the firm's business and corporate law group, her practice primarily focusses on the transactions and commercial business operations of SMEs, such as acquisitions, real estate transactions, business transfers, as well as commercial financings. Often involved in the conception and drafting of various types of commercial contracts, she is valued by her business clientele for the practical approach she brings to her mandates.
She is also called upon to assist and advise the firm's business clientele with respect to estate planning and asset protection matters involving the drafting of wills, deeds of trust and protection mandates.
Deeply engaged in the development of her profession, she serves as an internship supervisor for future graduates of the Master in Notarial Law program and is also a member of the disciplinary committee of the Chambre des notaires du Québec.
Mrs Schmidt obtained her Bachelor of Laws degree from Université de Montréal in 1999 and became a member of the Chambre des notaires du Québec in 2001. During her university years, Mrs Schmidt was awarded several scholarships for excellence, including the Award of Excellence of the Chambre des notaires and the award of the notarial Foundation. She also obtained a Master of Laws (Taxation) from HEC Montréal in 2011.
Direct Line:
450-424-7888