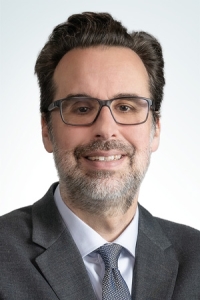 Me Mathieu Boyer-Dandurand
Delegate Partner – Legal Services,
Lawyer, LL. M. Fisc.
In 1995, Mathieu Boyer-Dandurand obtained his Bachelor of Laws degree from Université de Montréal and was called to the Québec Bar in 1998. He also obtained a Master of Laws (Taxation) from HEC Montréal in 2002.
After completing the first 4 years of his career, including his internship with a well-known firm in Montréal, he joined our firm at the end of 2001. Since 2010, he now heads the legal services group of Bourassa Boyer Juri-Fisc Inc.
Mr Boyer-Dandurand's practice is focussed on corporate law and business law. He is actively engaged as a strategic advisor to the firm's clients, most notably in the planning and execution of corporate and tax reorganizations in collaboration with his accounting and tax colleagues in the firm. Mr Boyer-Dandurand also has solid expertise in real estate law, including commercial leasing matters.
Direct Line:
450-424-7889