Together to change the face of cancer.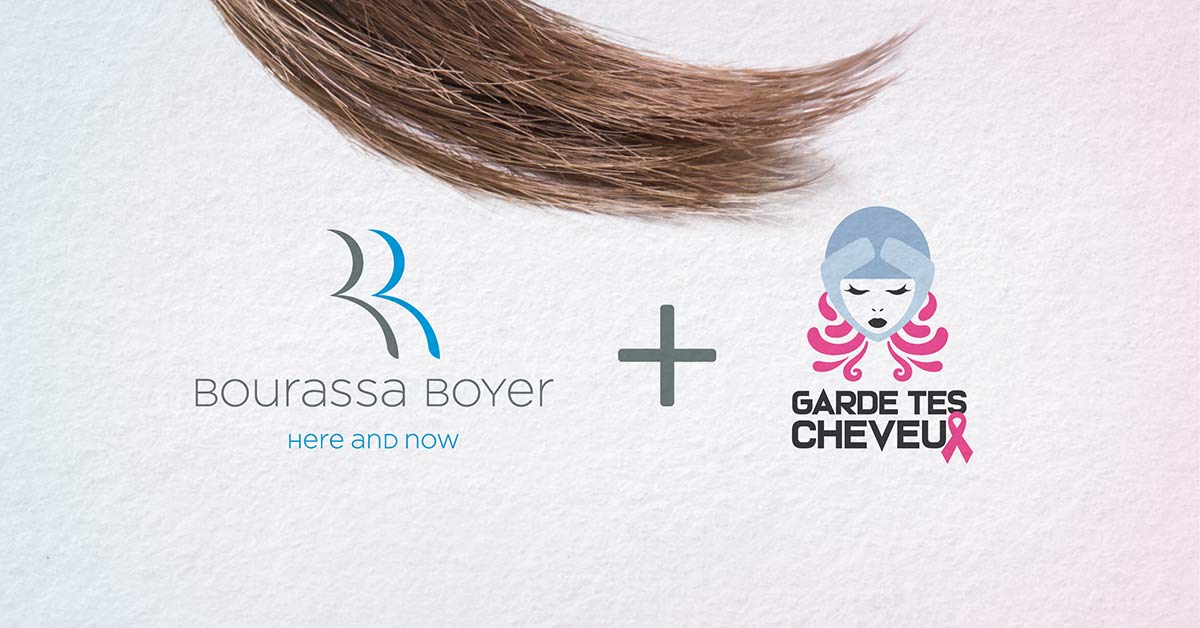 BOURASSA BOYER is proud to announce today that it wishes to help support and promote the charity Garde Tes Cheveux Foundation whose mission is to inform and help chemotherapy patients keeping their hair during their treatments.
"We humbly wish to be able to contribute to increasing the visibility of the various initiatives undertaken by four inspiring women whose mission is: Changing the face of cancer, one hair at a time, on our various digital platforms as we firmly believe that everyone has the right to know that this option exists and allows them to make an informed choice." – Geneviève Bourassa, Partner, CPA auditor.
Meaningful work, it counts.
Supporting your involvement is our duty!
Many employees at BOURASSA BOYER wish to contribute more within the company and/or the community, to give true meaning to their work and really make a difference.
BOURASSA BOYER is opened to new ideas which promote the personal fulfilment of its employees. The firm is proud to offer its employees to be in the heart of the action and to contribute to community life by being involved at various levels with charitable organizations.
BOURASSA BOYER is also pleased to offer opportunities of professional accomplishment to its employees by encouraging their participation in networking activities in the region.
We invite you to follow us on our various digital platforms to appreciate the "magical moments" that will mark the various important stages of this new collaboration between BOURASSA BOYER and Garde Tes Cheveux.
Are you looking to join a team of multidisciplinary experts which values your strengths, allows you to develop your skills and promotes career advancement?