A new appointment at BOURASSA BOYER!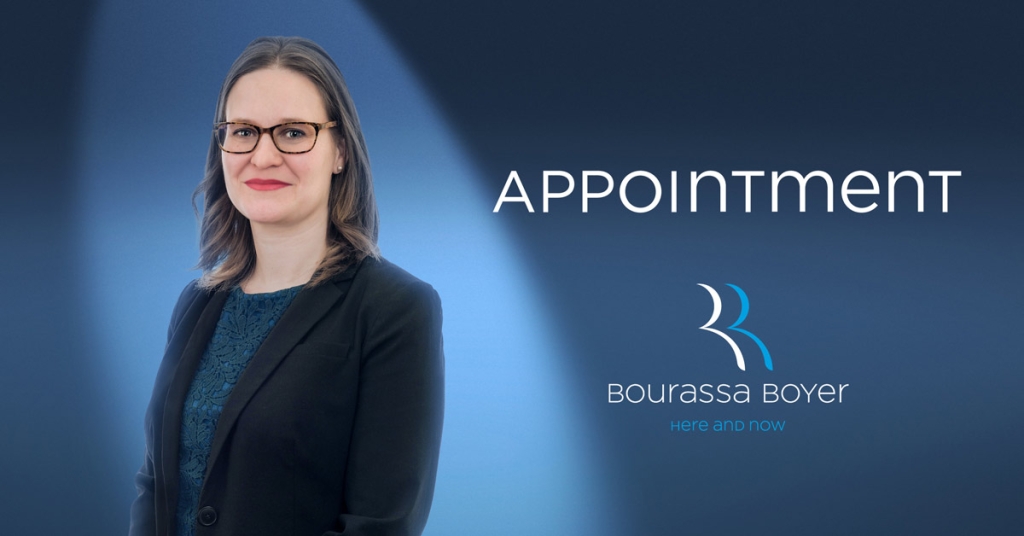 Congratulations Marie-Hélène !
BOURASSA BOYER is pleased to announce that Mrs. Marie-Hélène Matte, CPA, has been entrusted with the position of Senior Manager of Bourassa Boyer Solution inc., the group entity which provides outsourcing services.
After working for many successful years as a CPA in Assurance at our firm, Bourassa Boyer inc., there is no doubt that Marie-Hélène will be outstanding in this role. She is a hard-working, committed and experienced professional who is much appreciated by her peers. It is a privilege to be able to count on qualified people like Marie-Hélène on our team!
About BOURASSA BOYER
Stimulated by its entrepreneurial dynamism, the multidisciplinary team of experts at BOURASSA BOYER aims to develop a close business relationship with its clients in order to bring greater flexibility to their decision-making process.