BOURASSA BOYER's Board of Directors now conjugates in the feminine plural form.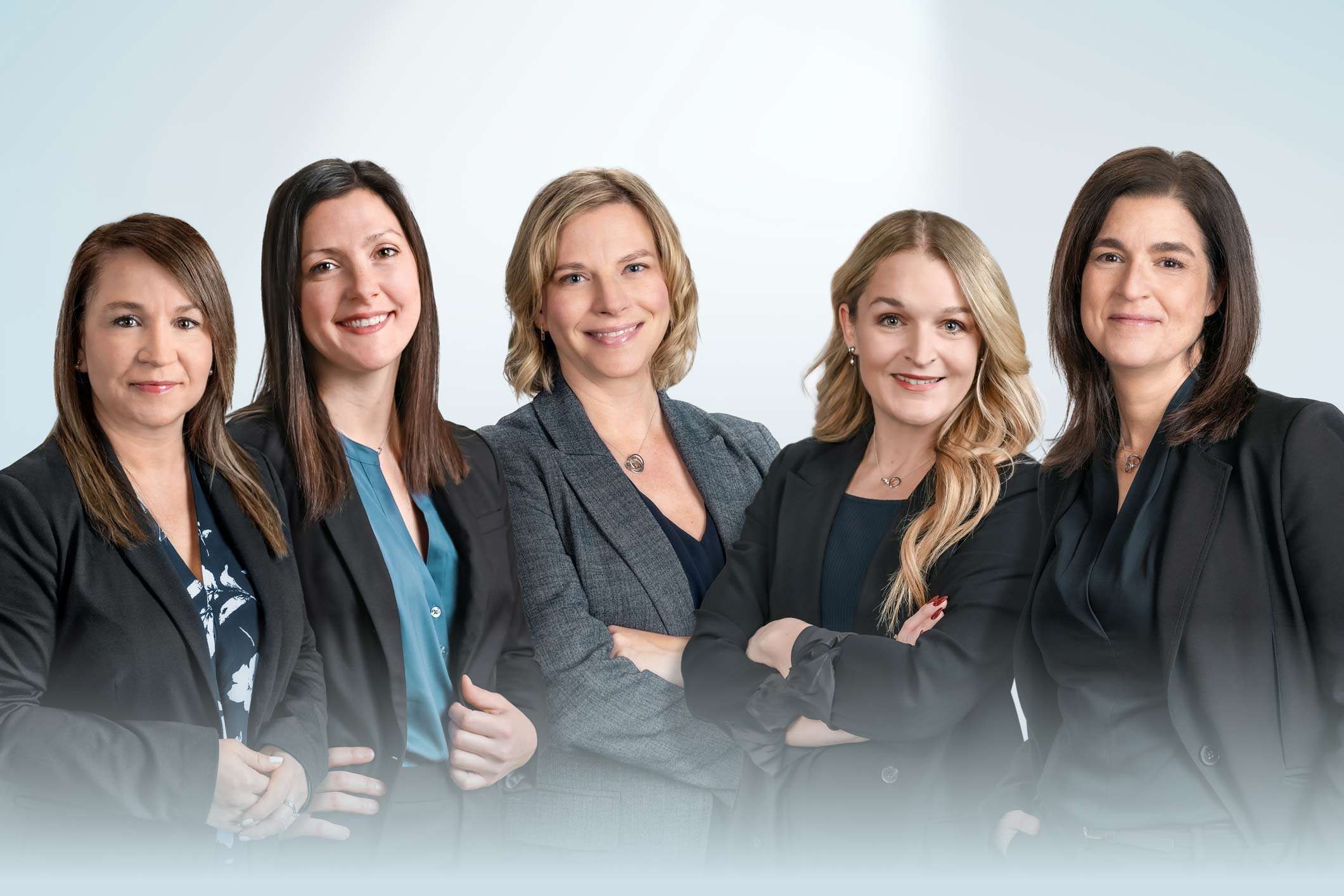 BOURASSA BOYER has always highlighted the strengths of its team members with the aim of developing their skills and encouraging their professional advancement.
It is in this context that BOURASSA BOYER, in recent years, has had the great pleasure of multiplying the announcements of appointments of exceptional women within its Board of Directors, which is now predominantly feminine.
The International Women's Day gives us the opportunity to emphasize this important milestone reached by BOURASSA BOYER and, more importantly, to take a moment to remind our women partners how much we really appreciate them.
We hereby present you our five women partners and colleagues:
Carole St-Pierre, CPA auditor. "I love to develop a closeness with my clients, to establish a long-term relationship with them and to understand their needs. The multidisciplinarity of the firm allows me to advise them as if it was my own business! »
Marie-Andrée Schmidt, Notary and legal advisor. "If everyone moves forward together, success takes care of itself." – Henry Ford "At BOURASSA BOYER, we pool each other's strengths to serve our business clients. Beyond working as a team, we trust each other."
Geneviève Bourassa, CPA auditor. "We are more than an accounting firm. We support our clients so that their projects become a success as well as to make their company prosper for the next generation. "
Lauréanne Tardif, CPA auditor. "It is thanks to the work of our multidisciplinarity team that we are able to serve our customers. We have a strong business relationship in several entrepreneurial spheres with our clients. The success of our mandates relies on the involvement and strengths of everyone. »
Amélie Rhéaume, CPA auditor. "It is a privilege for me to be part of a team that is a model of passion, rigor and leadership."
About BOURASSA BOYER
Stimulated by its entrepreneurial dynamism, the multidisciplinary team of experts at BOURASSA BOYER aims to develop a close business relationship with its clients in order to bring greater flexibility to their decision-making process.
#bourassaboyer #hereandnow #accounting #consultingfirm #businesslaw #taxservices #multidisciplinaryteam #hereforyou #internationalwomenday #march8